October 2nd, 2023 by admin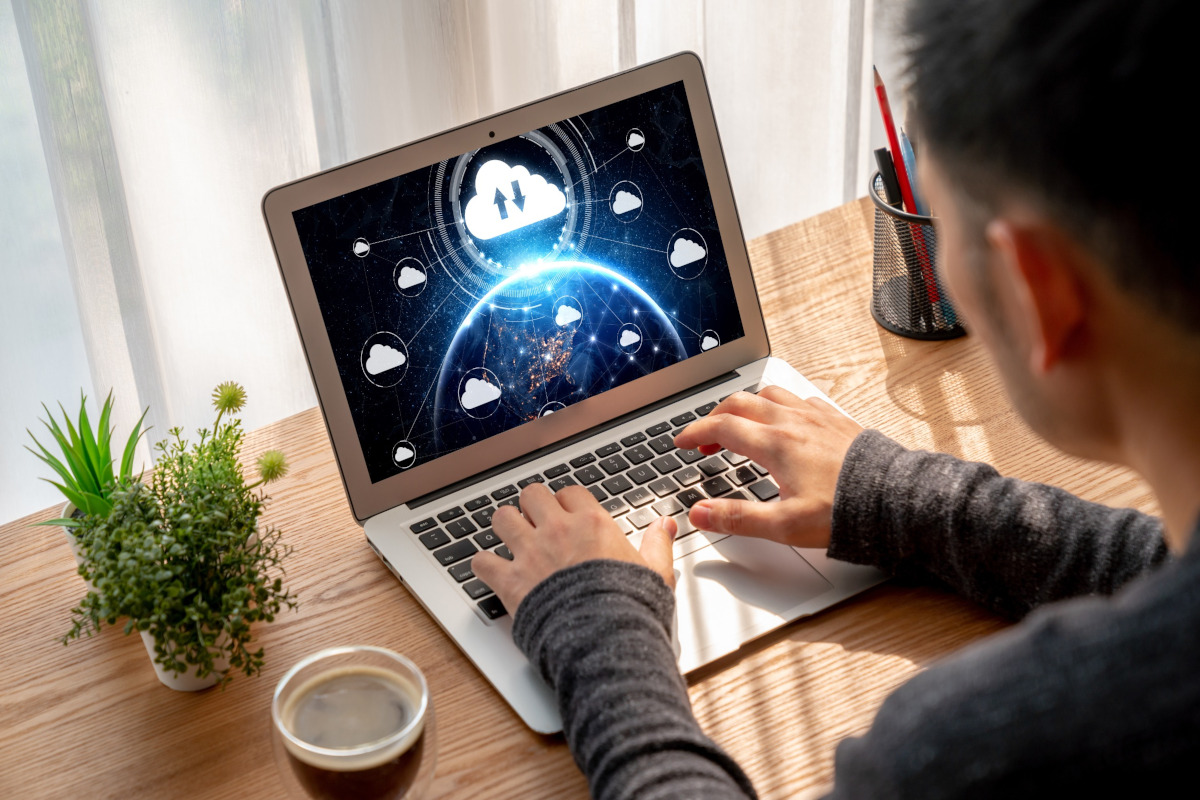 All leading businesses and several upcoming organizations have started appreciating the long-term significance of cloud computing. Migrating to the cloud in 2023 provides numerous advantages, including scalability, cost savings, enhanced security, and improved collaboration.
Organizations can access various computing resources and services provided by cloud vendors, including Microsoft Azure. This migration eliminates the need for managing physical infrastructure, providing businesses with greater operational efficiency.
8 Key Reasons to Migrate to the Clouds In 2024
Scalability

Cloud platforms offer the flexibility of instant scalability, allowing businesses to adjust their resources in response to demand fluctuations effortlessly. This agility ensures optimal performance during peak usage and reduces expenses during lower traffic periods.

Cost Savings

Transitioning to the cloud eliminates the necessity for upfront investments in infrastructure and the ongoing burden of maintenance expenses. With pay-as-you-go pricing models, organizations pay solely for the resources they consume, resulting in substantial cost efficiencies.

It will help businesses invest in other important areas to promote the overall well-being of the company and the employees.

Greater Security

Cloud providers implement robust security protocols and maintain dedicated teams to safeguard their infrastructure. Migrating to the cloud guarantees that critical data and applications benefit from advanced security features such as encryption, access controls, and regular security updates.

It will help keep the employees at ease as crucial data is more secure than any conventional method used previously. The overall safety of the company's confidential data will be much more advanced.

Enhanced Collaboration

Cloud platforms promote effortless teamwork by granting shared resource access and offering real-time communication and collaboration tools. This environment fosters creativity, amplifies efficiency, and supports remote work arrangements.

Teams can interrelate and work jointly in real-time through video conferencing, document sharing, or instant messaging. It expedites decision-making processes and nurtures creativity by enabling the rapid exchange of ideas and feedback.

High Availability and Disaster Recovery

Cloud platforms ensure dependable access to resources and offer robust disaster recovery capabilities. It enhances team collaboration through shared resources and real-time communication tools, boosting innovation, productivity, and remote work efficiency.

Beyond day-to-day operations, cloud platforms shine in disaster recovery scenarios. They provide comprehensive disaster recovery capabilities, including data backup, redundancy, and failover mechanisms. It not only safeguards essential data and applications but also strengthens team collaboration.

Agility And Innovation

Leveraging the cloud allows for the swift deployment of applications and services, empowering businesses to adapt and innovate in response to market demands. Developers can harness cloud-native technologies and services to construct scalable and resilient applications, enabling rapid responses to evolving needs.

Global Reach

Cloud providers maintain a global footprint, facilitating the smooth expansion of businesses across geographic borders. Organizations with data centers strategically located worldwide can effortlessly deliver low-latency services to a global customer base.

Data Analytics and AI

Cloud platforms provide robust capabilities for data analysis and artificial intelligence (AI). By harnessing cloud-based data processing and AI tools, businesses can obtain valued understandings from their data, enabling informed decision-making and fostering innovation driven by data.
As we look ahead to 2024 and consider the possibilities of cloud technology, organizations may use cloud computing to acquire a competitive advantage and accelerate their growth pathways. Companies may use cloud migration services to quickly and efficiently migrate their existing processes to the cloud, revealing hitherto unknown channels for innovation.
The cloud's inherent scalability and agility allow businesses to test new ideas, develop new goods and services, and improve the overall consumer experience. Businesses may unlock new dimensions of development and operational efficiency by leveraging the numerous benefits of cloud technology.
In today's era, our focus has shifted to cloud computing, much like our attention is drawn to the patterns and formations of the clouds above. The explosive growth of data on a global scale in recent years is truly astonishing. We find ourselves constantly engaged in the processing, sharing, interacting, and creating data, both in our personal and professional lives.
So, for those pioneering new ideas and innovations, keep your focus on the possibilities cloud technology offers. If it aligns with your business model, consider migrating your computing resources to the cloud. It's a strategic move that can propel your endeavors to new heights.
If you want more information on the importance of security awareness training, contact HTS today.
Posted in: Solutions