May 23rd, 2023 by admin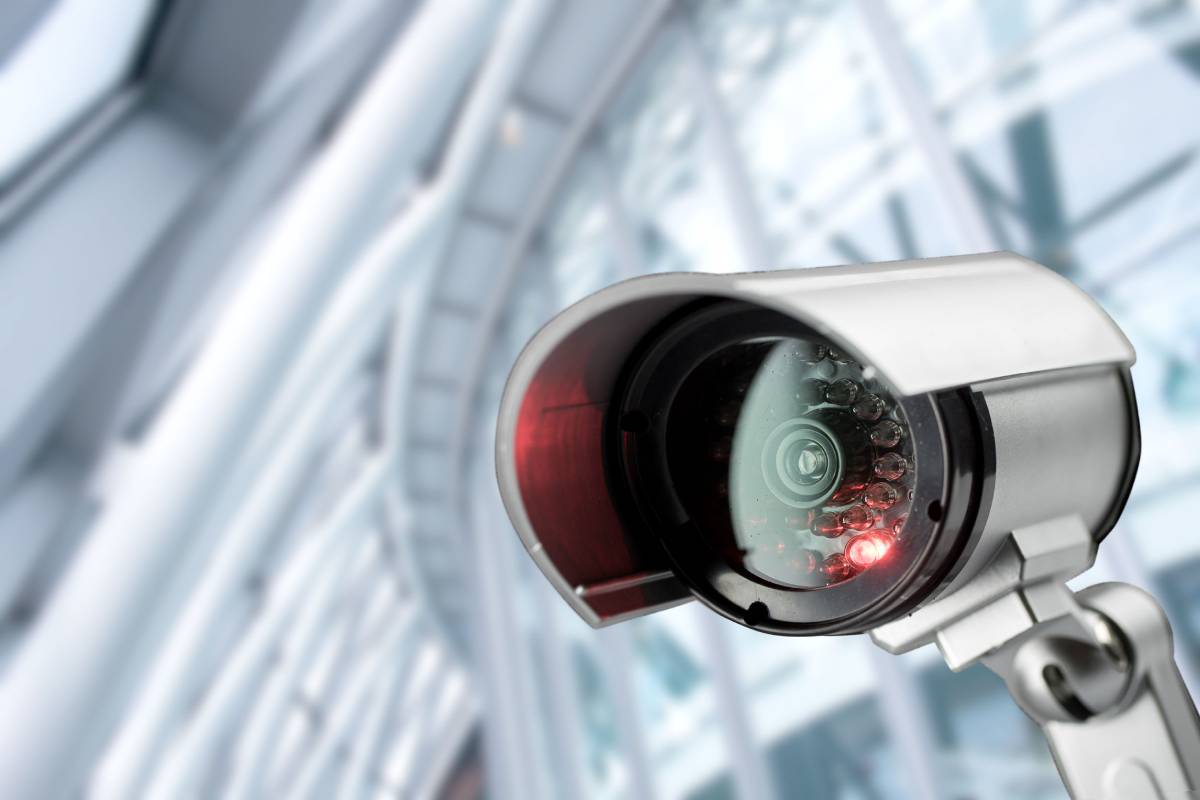 Video surveillance is a powerful tool that can help businesses protect their property and employees. It provides an extra layer of security, allowing business owners to monitor activity on their premises at all times. By installing video surveillance systems, businesses can reduce the risk of burglary, vandalism, and other criminal activity. They also provide valuable evidence in the event of a crime or dispute.
The most common type of video surveillance system used by businesses is CCTV (Closed-Circuit Television). This system records footage from various cameras located around the building or premises and transmits it back to a centralized monitoring station. From there, staff can view recordings and act quickly if any suspicious behavior is detected.
Video surveillance systems also offer many other benefits. For example, they can be used to monitor employee performance, track customer movements, and analyze customer behavior in retail stores. This can help businesses improve their operations, enhance customer service and increase profits.
Another major benefit of video surveillance systems is that they deter criminals from targeting a business or premises. Studies have shown that the presence of CCTV cameras reduces criminal activity significantly. In addition, the recordings produced by these systems can provide vital evidence should a crime occur. This means that police are more likely to catch perpetrators, resulting in fewer incidents in the long run.
In general, video surveillance systems offer many advantages for businesses of all sizes – from small shops to large corporations. They provide an extra layer of security and peace of mind for business owners while also helping them to improve operations and increase their profits. With the right system in place, businesses can rest assured that their property is protected.
How to Choose the Best Video Surveillance for Your Business?
Choosing the right video surveillance system for your business is an important decision. You want to make sure that you have the best system for your security needs while still staying within budget. Here are a few tips to help you choose the best video surveillance system for your business:
Determine Your Needs:

The first step in choosing the right video surveillance system is to determine what kind of coverage you need. Consider factors such as the size of the area being monitored, how many cameras will be needed, and if there are any special features that are necessary, such as night vision or motion detection capabilities. Knowing exactly what type of coverage you need will help narrow down your options when it comes time to purchase a system.

Research Different Cameras:

Once you know the type of coverage that you need, it's time to research different types of cameras and compare features. Consider factors such as resolution, zoom capabilities, night vision range, audio monitoring ability, etc. The more detailed you are in your research, the better chance you have of finding a system that meets all of your security needs.

Select a System That Fits Your Budget:

After determining which features are necessary for your video surveillance system, make sure that you select one that is within your budget. It may be tempting to purchase the most expensive camera with all the bells and whistles; however, if it is not within your budget, then it will not do any good. Make sure to consider all of the necessary components for your system and find a product that fits your budget as well as your security needs.

Consider Installation Services:

Installing a video surveillance system can be complicated and time-consuming. Unless you are familiar with installation procedures, it is best to hire a professional, like HTS, to install the system for you.
Video surveillance is a valuable tool to protect your business and keep it safe. From deterring theft and vandalism to providing evidence in the case of a criminal incident, video surveillance can help you monitor activity on your premises and protect against potential threats. Additionally, with advanced features like facial recognition, motion detection, and remote cloud storage, you can have peace of mind knowing that your property is being protected 24/7.
Investing in video surveillance for your business is an important step toward creating a secure environment for employees and customers alike. If you want to learn more about how video surveillance protects businesses, contact us today.
Posted in: Solutions, Video Surveillance, Security