June 29th, 2021 by admin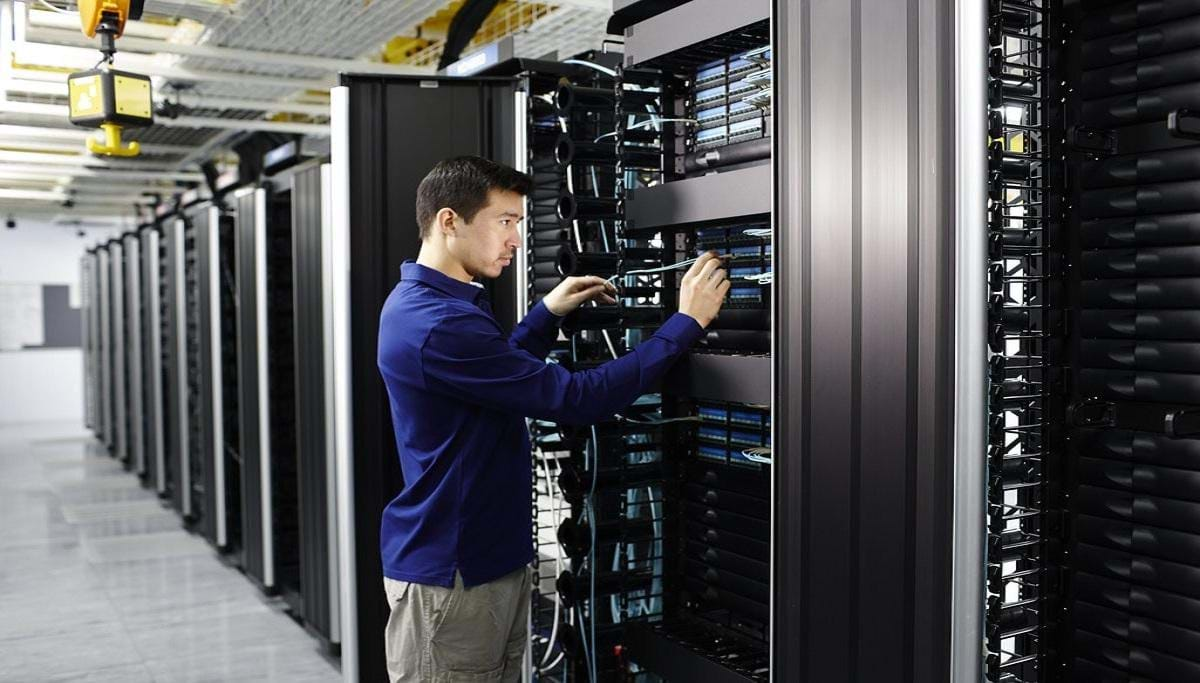 Computer-featuring workstations, server rooms, and data centers have become essential components of most contemporary workplaces. This digital revolution has become primarily possible with the continuous development and improvement of the internet. And the internet and its connectivity are still primarily dependent on cables.
This is why modern office spaces have more accumulative cables than any workplace in the past where only networking devices would be a couple of telephone sets.
The extensive use of cables has paved way for its dedicated management through structured cabling systems. A structured cabling system entails creating a separate cable infrastructure with various subsystems that allows a streamlined connection of hardware devices with network and servers and each other.
While large organizations have already embraced structured cabling systems, many SMEs are still working without a dedicated cabling infrastructure in place. If you are still not sure about the utility and usability of a structured cabling system for your business, continue reading this post.
Here, we will make a case for why a structured cabling system for SMEs is equally important as it is for any large organization and conglomerate.
You Can Easily Scale and Upgrade Your Digital Infrastructure
Here are descriptions of two rooms:
Room 1: A room where power and internet cables are tangled with each other and spread all over the place.
Room 2: A room where power cables are managed through extension points, and network cables are streamlined through conduits, ties, and hooks.
In which room would it be easy to add another computer or troubleshoot an existing system?
In Room 2, it would be easier to add a computer or replace or repair any existing installation.
You can use this example to understand the importance of a structured cabling system. A workspace without a structured cabling system is like Room 1 where network and system scaling and troubleshooting becomes a lot of hassle.
In contrast, an office with a structured cabling system transforms into Room 2 with all its backbone and horizontal cable management. Adding new elements to the system, identifying problems in the existing network, and troubleshooting them become a whole lot easier with structured cabling.
You Can Save Money on Cable Replacements
Cables installed without following any protocols are bound to fail and malfunction before their prescribed functional life. You can prevent that outcome and the accompanying outlay requirements by introducing a structured cabling system.
You can Improve the Safety of Your Workplace
Cable installations need good ventilation. Otherwise, air stagnation around them can lead to overheating, which is not a good sign for a workplace with too many electronic connections and devices. Also, unmanaged cables dangling everywhere in the office can cause dangerous trips and falls.
You can rule out both of these potential workplace hazards by deploying a structured cabling system.
If your small to medium-scale enterprise is located in Texas, and you need structured cabling for it, contact HTS Voice & Data Systems. From multimode and single-mode fiber optics systems to backbone distribution, we can fulfill all sorts of structuring cabling needs for any business.
Posted in: Solutions