March 10th, 2023 by admin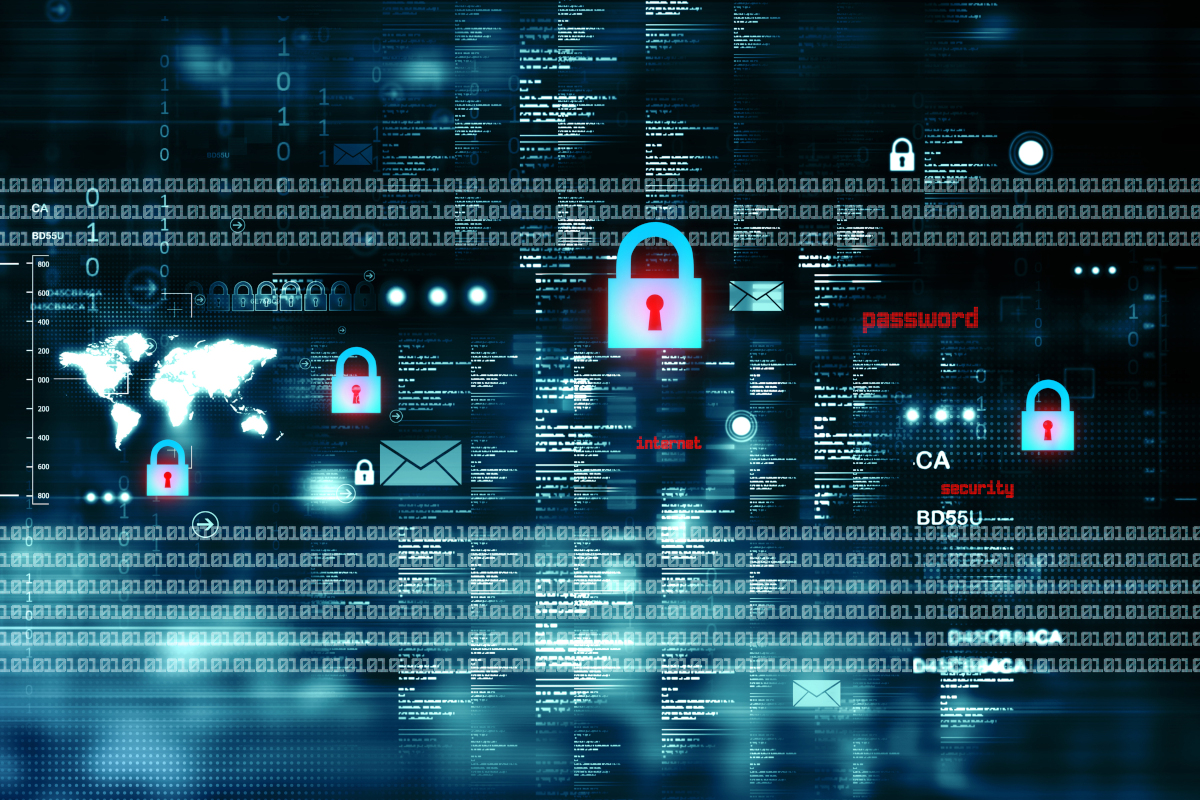 Remote work and hybrid workplaces have increased, especially after COVID-19. Many devices operate within an organization's network, mandating the need for endpoint security.
For those unfamiliar with the term, endpoint refers to any remote device that sends and receives communications from within the company network. Devices like laptops, workstations, POS systems, smartphones, laptops, and tablets would be considered endpoints.
Not having endpoint protection renders an organization susceptible to security breaches. According to research, 70% of all data breaches begin at an endpoint, mandating the need for endpoint security. As more employees work from home or locations outside the company's premises, endpoints also increase.
Our ever-expanding network has made it challenging to manage and secure all endpoints. That is why businesses should seriously consider endpoint security.
Endpoint security is when you secure endpoints or entry points of the end-user devices from being exploited by malicious attacks. Endpoint protection platforms (EPP) examine the files that enter the network. Endpoint security ensures protection from cyber security threats in a world where cyberattacks are rising.
Today's business landscape is such that all businesses must work towards endpoint security. Firstly, the increasingly mobile workforce makes you susceptible to a data breach. Secondly, cyber attacks have become more sophisticated and difficult to avert.
Why Every Company Needs Endpoint Security
Now that out-of-office devices have increased, endpoint security is no longer an added perk for companies. In light of increasing threats, endpoint security is more of a necessity for every organization that wants to prevent a privacy breach.
Here are some of the main benefits of endpoint security.
Simplified Security Management

Endpoint security allows you to gain complete control over all your endpoints. This allows you to simplify security management, reducing the burden on precious resources while minimizing management and administrative costs. Instead of manually managing the devices, you can ease the company load and mitigate the incidence of human error by automating the entire process. You also free up human resources with simpler security management, entrusting them to high-value business activities.

Centralized Security Management

Unlike traditional security solutions comprising several siloed point solutions that don't communicate well, the new-age endpoint security management solution creates a single glass plane for managing all endpoint devices, no matter their location. This end-to-end visibility allows for better security management without gaps or lapses.

Better Resilience

Endpoint detection is an important aspect of endpoint security. Timely response and disaster recovery allow for better business resilience in the face of unprecedented disasters like cyber attacks. Endpoint security also integrates data backup, which allows businesses to access and recover data. Data backup ensures smooth operations with minimal delay or disruption.

Protect Business Reputation

When a business has highly secured endpoints, it can operate with confidence. A data breach can wreak havoc on a company's reputation. Due to this, customers and employees might be wary of being associated with the company. Keep your organization out of headlines for all the wrong reasons with endpoint security.

Minimize Loss of Revenue

According to statistics, a data breach can result in a loss of almost $3.92 million for the average organization. By installing an endpoint security system, you mitigate the risk of a data breach, which might even render companies impossible to get back on track. With ransomware, spyware, and insider threat protection, you can ensure you safeguard your company's bottom line.
There are plenty of benefits of endpoint security. With the rise of security threats, endpoint security is the need-of-the hour for businesses today.
Today's business landscape has changed drastically. With a rise in hybrid workplaces and more sophisticated cyber-attacks, endpoint security has become a necessity more than an added perk for organizations. Endpoint security protects and secures assets that are the final touch point of your network, including laptops, tablets, and smartphones, to name a few.
As endpoint devices operating inside the organization's network increase, a unified and centralized system makes endpoint management much easier, reducing administrative costs. Improve the business's resilience for data protection in the face of disaster. Enjoy a better reputation and minimize revenue loss with endpoint security. Where endpoint security is crucial, so is choosing a reliable endpoint security management solution to ensure there is no lapse in security.
If you want to incorporate endpoint security into your organization, contact us today.
Posted in: Solutions