December 14th, 2021 by admin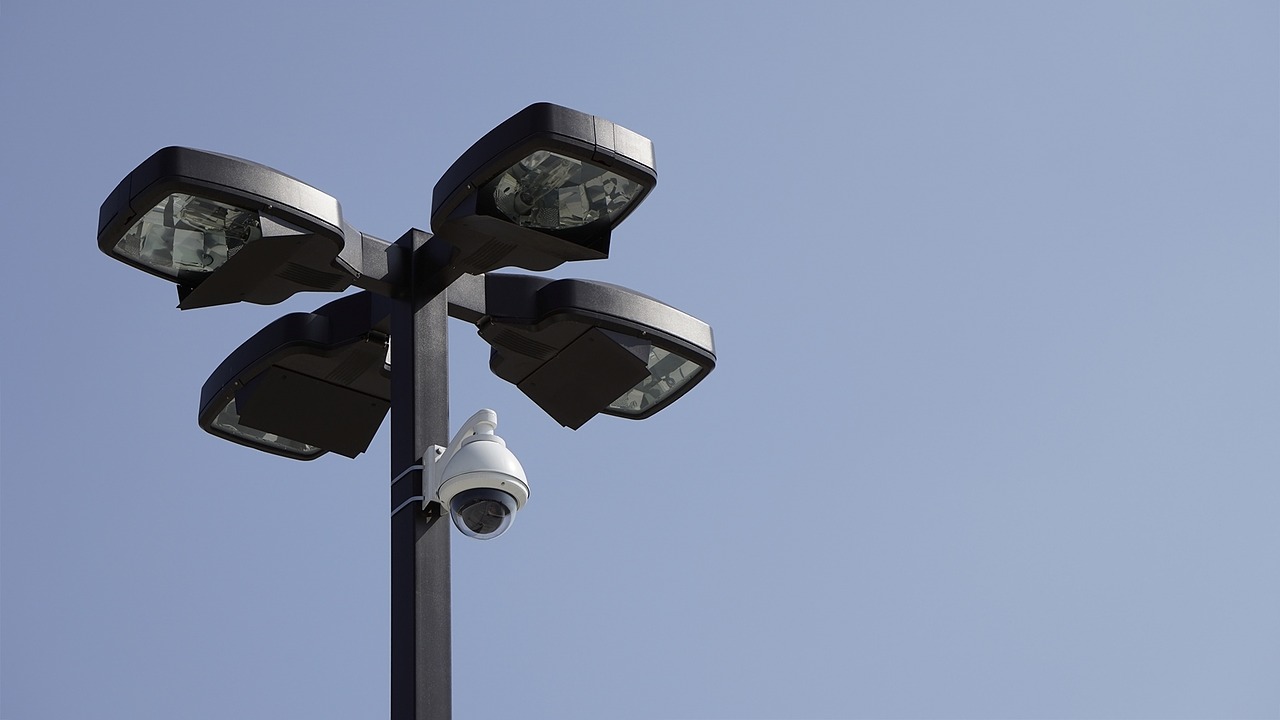 With the crime rate soaring and burglaries becoming a common occurrence, it is crucial now more than ever to invest in and install modern-day surveillance cameras in and around your commercial property. A surveillance system is a fundamental and reliable solution for keeping your property secure, inventory and staff safe, and business well-protected from the risk of vandalism, burglary, and any other act of crime. Put simply, with surveillance cameras installed; you can:
Promote the safety of the space
Lower crime rate
Deter thieves from entering your property in broad daylight or at night
Here are some statistics that indicate that surveillance cameras are the need of the hour:
A typical business can lose nearly 5 percent of revenues in a fraud
Over 60 percent of the burglaries are forcible entry
A vandalism incident can cost an average of $3,370
Now that you know how important surveillance cameras are for your business let us share with you some of the top features to look for when buying cameras for your commercial property.
Surveillance Camera Buying Tips–Factors to Consider
Resolution
This is perhaps the basic and most crucial factor you need to consider before investing in a surveillance system. As you will be monitoring your entire property, which could be spread over several acres of land, you want to make sure that the cameras provide high resolution and are not pixelated or unclear. Unclear images will simply lose the purpose of installing a surveillance system.
Therefore, you need to ensure that cameras provide a high-quality display to recognize faces in the footage. In terms of resolution, 1080p is the most preferred type. However, if you explore the market, you can even get a better display resolution than 1080p.
Night Vision
When evaluating your options, night vision is yet another factor that should be on your priority list. Most burglaries and acts of vandalism occur at night. However, when you have cameras with night vision, it can be easier for you to deter the risk and keep your property secure.
Therefore, as maximum security is needed at night, you should invest in security cameras on alert mode all night. Smart or commercial grade cameras are built-in with night vision modes. These cameras turn on and off automatically based on the natural light.
In other words, they are equipped with advanced night vision infrared illuminators that can adjust their brightness automatically. This feature is better known as the smart IR. It ingeniously matches the infrared light output of the camera to the scene. And do you know what does that means? That's right; the subjects can be viewed clearly and identified easily.
Remote Video Storage
Another game-changer in the surveillance camera industry is the remote video storage feature. Unlike the traditional security cameras, this feature takes advantage of the internet to provide cloud video storage to business owners for maximum safety and security.
We call it the game-changer because it has truly transformed how surveillance camera videos are stored and accessed. Widely known as cloud video storage, this feature empowers you to upload all videos from your surveillance cameras to a remote location. If you're wondering how will this benefit you and provide improved security, then here's how:
The cloud video storage feature allows you to store videos in remote storage; you can still capture thieves and criminals even if they steal or break the video recorder. Each camera sends the video directly to the cloud via the web; once that video is uploaded in the cloud, it is safe there. This truly helps commercial property owners up their security game and deter criminals from targeting their property.
With so many features, types, and models of surveillance cameras available in the market, it is not easy to decide. Also, when choosing a surveillance system, other factors that can influence your decision are your specific business challenges, security goals, and requirements. This is why it is best to work with a trusted video surveillance solution partner like HTS Voice & Data Systems.
At HTS Voice & Data Systems, our expert team can help design, install and manage a video solution aligned with your requirements and provides streaming and recording with remote access. We partner with industry leaders like March Networks, AVYCON, and OnSSI to provide you with the best surveillance systems for top-notch security. Contact us today.
Posted in: Solutions