October 5th, 2022 by admin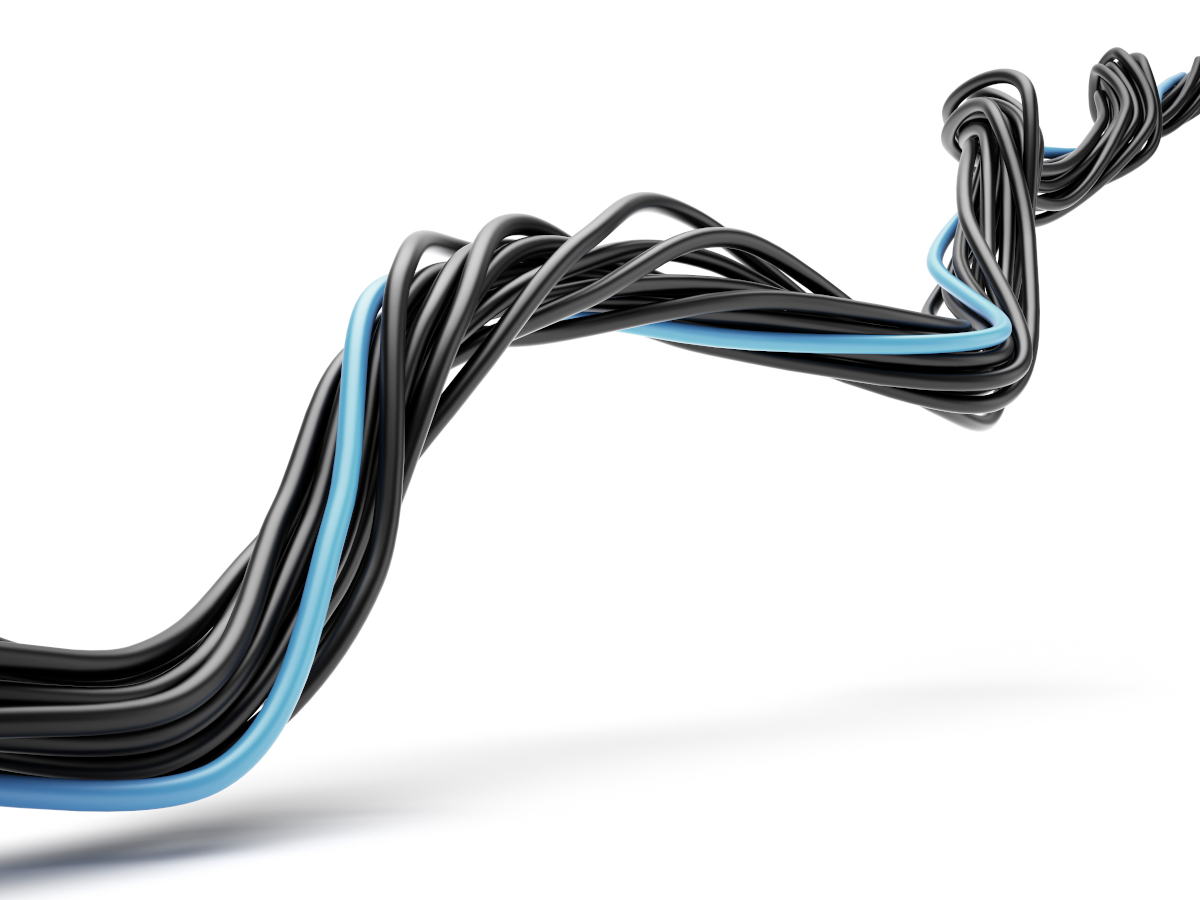 When establishing a new office or company, a proper cabling system is one of the most important aspects to keep in mind. With wireless networks becoming more common and, in fact, a necessity, having a properly structured cabling system within your workspace is of utmost importance.
Want to know how this particular setup can help you in the long run? Learn below.
Why Structured Cabling is Necessary When Setting Up a New Workspace
Structured cabling is an infrastructure that makes a work setting more efficient. This particular infrastructure is one of the best decisions you can make for your office, organization, and workspace.
Don't believe us? Let us show you.
1. Make Things Simpler
Structured cabling is essential and makes things so much simpler. Any working organization has various devices operating simultaneously and in sync too. With proper structured cabling, not only will it be easier to interconnect all these devices, but a single system will also make it easier to identify any errors and repairs within a system.
2. Additional Equipment can Easily be Introduced
Advancements and new equipment and technologies are standard for any company. When newer equipment needs to be attached, you will not have to change the entire cabling solution.
This is one significant benefit a properly structured cabling system will provide you. You can introduce any new system within your office or workspace, and the cabling infrastructure will make it easy to adapt quickly.
3. Efficiency Intact
A proper cabling system will ensure that communications between devices remain intact. This will maintain a proper workflow between employees, improving their work efficiency and, ultimately, the company's productivity. Hence, a structured cabling system will benefit your company in more ways than one.
4. Less Downtime
The company will see less downtime with a properly enabled cabling system that maintains efficiency. This is because the employees will be more efficient in their work and the overall working process.
A poorly organized cabling system makes detecting and repairing issues slightly more complicated. This is because when the structure and cabling aren't maintained in order, sometimes it becomes difficult to assess where exactly the problem lies.
This, in turn, wastes a lot of time, and the company can face severe losses. With a properly maintained system, this drawback is eradicated.
5. Adaptable and Flexible
The structured cabling system is flexible and adaptable to provide you with the best outcomes. It effortlessly adapts to all technologies and ensures you get the best results from all of them thanks to its high bandwidth powers.
Hence, the structured cabling system will provide you with the best outcome at the most budget-friendly prices that you can expect.
6. Keeps the Workspace Tidy
There is no denying that a messy workspace can lead to less productivity and creativity. No one likes to work in a space with cables scattered and bundled across the floors without a proper layout.
Not only will an adequately set workspace play a significant role in employee productivity, but it will also enhance your office's overall aesthetics. Structured cabling does just that. The cables will be properly aligned and hidden under the floor or above the ceilings.
This will make your workspace a lot tidier and improve the overall outlook.
7. Prepared for Future Needs
Apart from quickly adapting to newer technologies, the structured cabling system can evolve effortlessly with bigger changes within your workspace. So, if you plan on changing the entire setup, adjusting this cabling system with the newer outlook won't be an issue.
HTS Voice and Data Communications – Cabling Solutions That you Need
Now that you know how vital the new structured cabling is for any workspace, you might be in search of a service vendor to get it done. Look no further because HTS Communications is just what you are looking for.
We have been in the cabling business for years and have provided many clients with exceptional quality services, leaving them satisfied. So, if you are in search of a reliable yet budget-friendly cabling service, then please let us help.